France 2 TV –  Télématin Morning Show (in French)
Report on Télématin, France's leading morning show, by journalist Sylvie Adigard, the design and crafts specialist at France Télévisions network.
« Wool tells the fascinating story of our relationship to the environment and to animals, the story of humanity's ingenuity and efforts in developing science, technology, and arts. I feel that in some ways wool connects us to the history of mankind and that's what makes it so unique. »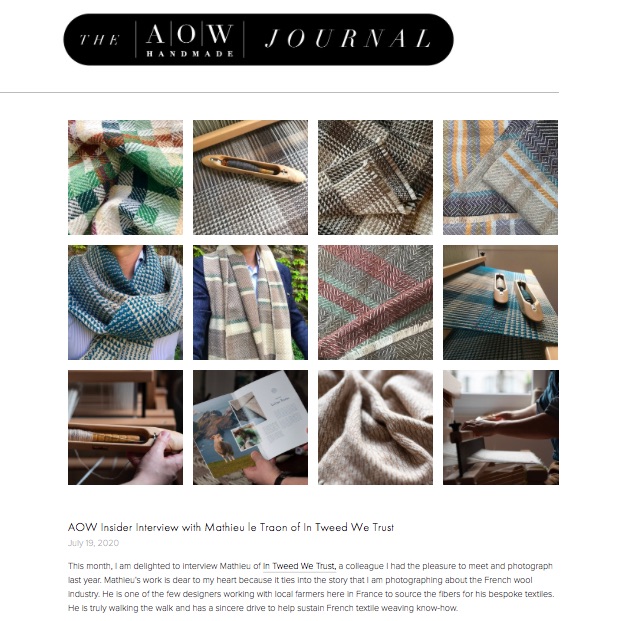 Report by the Dubai-based international news network Al Arabiya News Channel, filmed at the occasion of my pop-up studio at Cercle Delacre. (in Arabic)
I was delighted to exchange with Laith Bazari and to present my work, in particular the fabrics of the Messages collection.
Podcast Cravate Club (in French) 
Interview conducted for the 3rd episode of the 2nd season of the excellent Cravate Club, a podcast dedicated to sartorial art and masculine elegance created by Jessica de Hody, creator of Atelier Minussi.